Judith Brin Ingber is an international expert on Israeli and Jewish dance. Learn about her upcoming events, recent articles and more.
---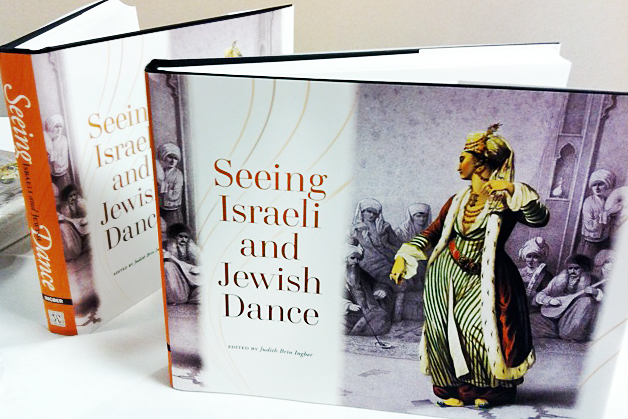 With authors from Seeing Israeli and Jewish Dance offering papers at the recent Conney Conference on Jewish Arts in Los Angeles, it was also great to have the book available. Judith Brin Ingber, Nina Spiegel and Janice Ross's presentations are all available on The Conney Project website, here.
---
Minnesota Women's Press
For Judith's newest article about body image and the dancer, see the August MN Women's Press.
MN Women's Press co-editor and co-publisher, Norma Smith Olson said the essay was "one of the 'most read' stories on the website for MN Women's Press this past week."
---
Sara Levi-Tanai
The new biography of choreographer, company director, writer and composer Sara Levi-Tanai A Life of Creation (Haim Shel Yetzirah), includes a chapter by Judith Brin Ingber. Called "Turning Dance Assumptions Upside Down," Judith's chapter can be downloaded here in translation. (For further info, see Published Writings).
News & Events
Yiddish Summer Weimar
Judith taught this past August at the international YIDDISH SUMMER WEIMAR 2017 Festival in Weimar, Germany. The special topic this year was "The Other Israel." For the twice daily dance workshops, Judith taught classic Israeli folk dances and lectured. Medhat Aldabaal, a Druze Syrian refugee recently safely arrived in Germany, taught Dabkot wedding village dances. It was great fun teaching together--Judith showed connections of Israeli Debkot to the Arab Dabkot. Also, Jill Gellerman and Andreas Schmitges taught Hasidic and Yiddish dances for the intense dance week. For additional information see http://yiddishsummer.eu.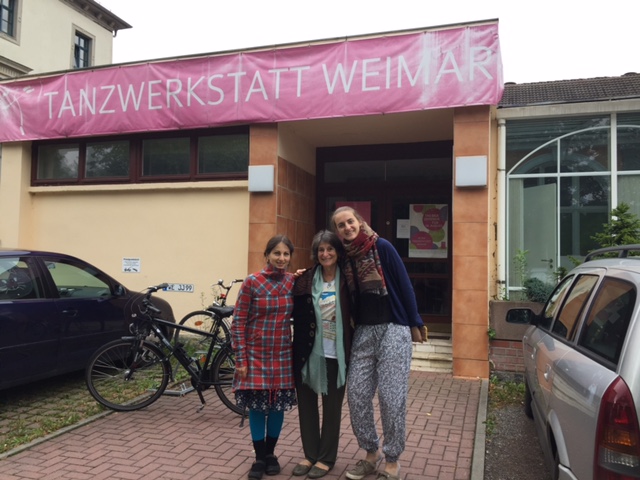 ---
Teaching at Western Galilee College
Upcoming in December, Judith will lecture and teach Dabkot and Debkot for the dance program at the Western Galilee College in Acre, Israel as well as lead a creative workshop. Dance students with diverse backgrounds including Arab Christian, Arab Muslim, Mizrahi and Ashkenazi Jewish students will also create their own new transnational, trans-ethnic dances.
---
Upcoming Conferences
Judith is doing panels and round tables on Jewish dance at two conferences: the Ohio State University (Columbus, Ohio) combined conference of Congress on Research in Dance with the Society of Dance History Scholars, October 19-22, 2017 and "Jews and Jewishness in the Dance World," Oct 13-15, 2018 at Arizona State University in Tempe (for more information write: Naomi Jackson).
---
Cowles Center Collaboration
Judith will be working in collaboration with Cowles Performing Arts Center Artist-in-Residence, Sally Rousse. Performances June 14-24, 2018 will include MN dance makers in an immersive, historical/hysterical project onstage, backstage, in the hallways, studios, dressing rooms and lobbies of the Cowles Center (formerly known in different eras as the Masonic Temple, Shubert Theater, Hennepin Center for the Arts). Stay Tuned. Judith performed in Sally's "Petroushka" and Sally performed in Judith's "Clouds".
For further information contact The Cowles Center
.
---
Mr. Gaga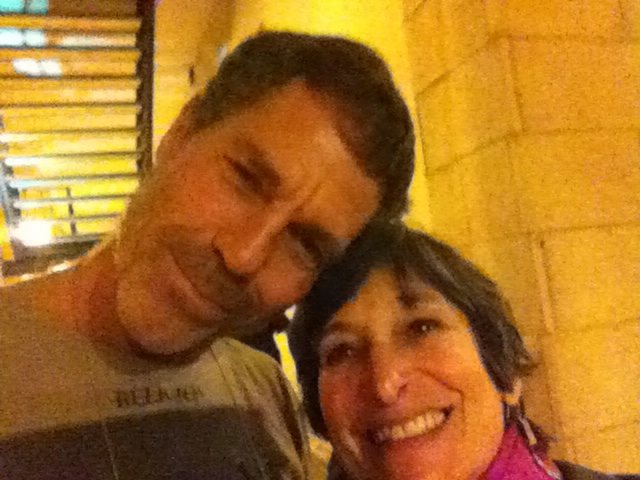 Judith makes a cameo appearance in Mr. Gaga as early teacher of Ohad Naharin in the recent biopic of the acclaimed international choreographer. The award-winning documentary by the Heymann brothers is being screened internationally.
For more information: www.mrgagathefilm.com