News & Events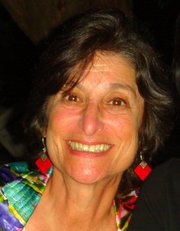 Judith Brin Ingber
Come celebrate Purim with Judith if you are in the Palm Springs, CA area. She'll mark this joyous holiday on Saturday, March 15, 2014 at Congregation Har El, dancing and talking about customs and lore from both the Sephardi and Ashkenazi communities. The program begins at 6:15.
For further information call 760-668-9943.
Congregation Har-El
78206 Varner Rd, Suite D244,
Palm Desert 92211
– – –
Judith appears in Zorongo's ConVivir: 7 Dances to A More Compassionate World.
April 4, and 5 at 8 pm, and April 6 at 2 pm
The Cowles Center for Dance and The Performing Arts
528 Hennepin Ave, Downtown Minneapolis
Tickets $32 (incl. service charge)
or 612-206-3600 for Cowles Box Office
– – –
Judith was recently in Israel for six weeks and besides teaching at the Western Galilee College dance program, she attended the International Exposure Festival of Contemporary Israeli Dance at the Suzanne Dellal Dance Center in Tel Aviv. For her impressions see her two articles for the blog "Dance in Israel": A Perfect Storm of Dance

Gazing Anew at Jugs, Curves and Maps
– – –
Last autumn at Rutgers University, Judith led a discussion with award winning top Israeli choreographer/performers of 2013 Niv Sheinfeld and Oren Laor following their "Two Room Apartment" performance. She also spoke after the Rutger's Jewish Film Festival screening of "Let's Dance," the recent documentary about Israeli contemporary dance.
– – –
Judith created the special celebration, "The Joy of Water Drawing", for the autumn Sukkot holiday celebration held outside by moonlight on Sept. 21st, 2013. It was created with Voices of Sepharad co-founder and vocalist David Harris for Beth Jacob Congregation in Mendota Heights, MN, along with one of VOS's drummers Tim O'Keefe. They are pictured in Geoffrey Marshall's photo.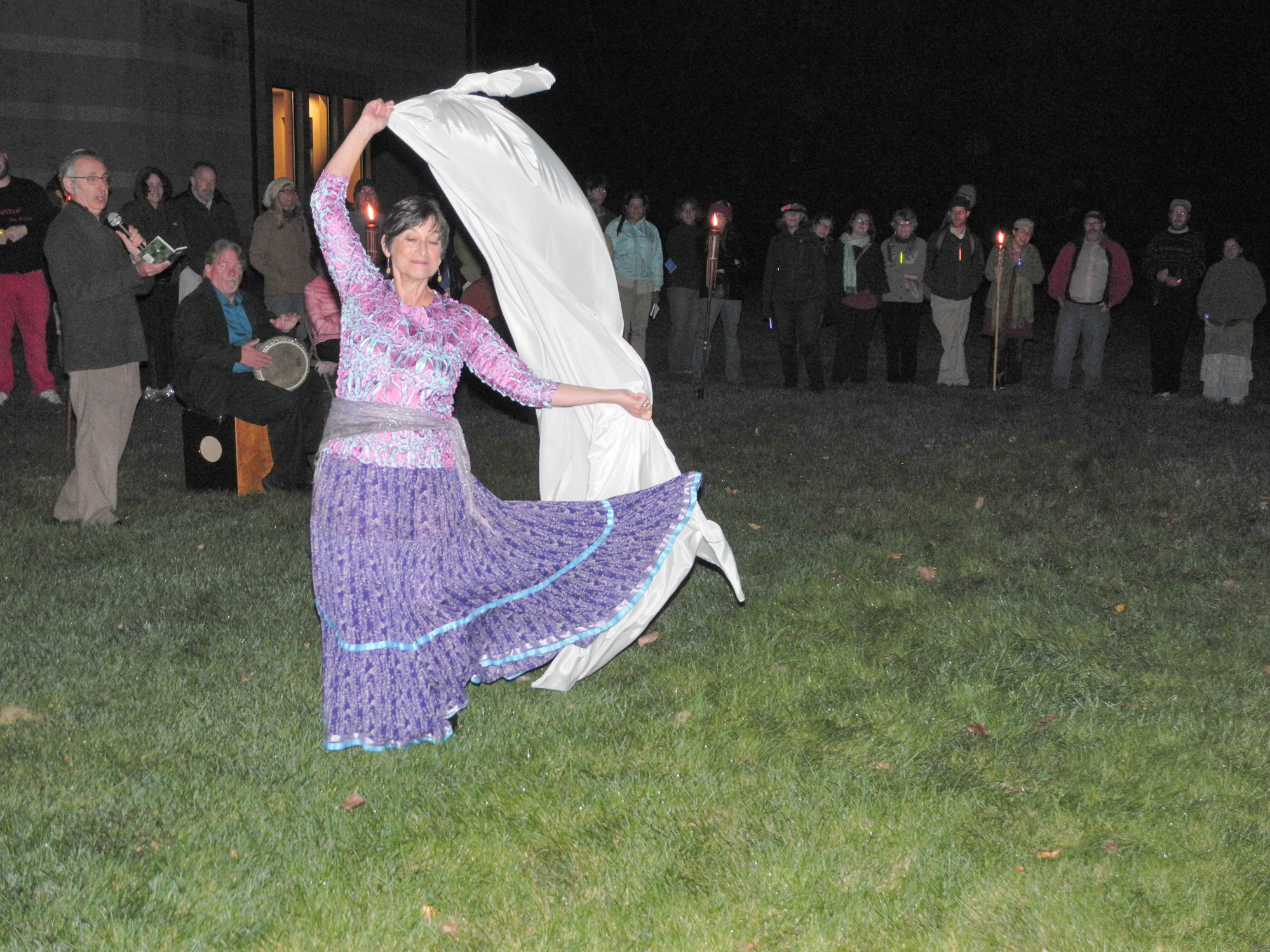 – – –
For more information on upcoming appearances and events see Upcoming Events.
See Judith dance with Zorongo Flamenco at the Cowles Center for Dance and the Performing Arts in Minneapolis on April 4, 5 and 6, 2014.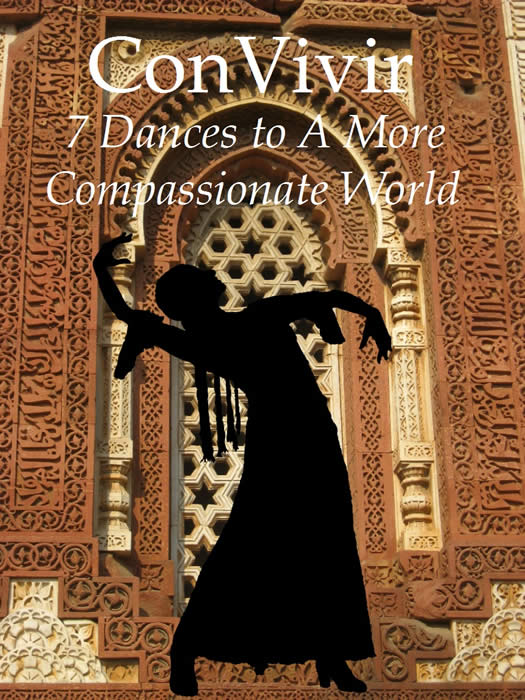 Zorongo Flamenco Dance Theatre returns to The Cowles Center for Dance and the Performing Arts with ConVivir: 7 Dances to a More Compassionate World. The show will run April 4, 5 and 6, 2014. ConVivir is inspired by the "convivencia" ("coexistence") period in Spanish history (711 CE to 1492 CE) when Jews, Christians and Muslims lived together in an atmosphere that was remarkable for its lack of religious strife. Zorongo founder and artistic director Susana di Palma will construct another of her trademark multi-disciplinary and multi-media spectacles. Sephardic flavor will be infused by dancer/choreographer Judith Brin Ingber and singer David Harris, who co-founded Voices of Sepharad. Also participating will be Arabic and flamenco musicians from Spain, the dancers of Zorongo Flamenco with poetry, legend, and present day culture for a compelling vision of the future.
More information available on Zorongo's website.
– – –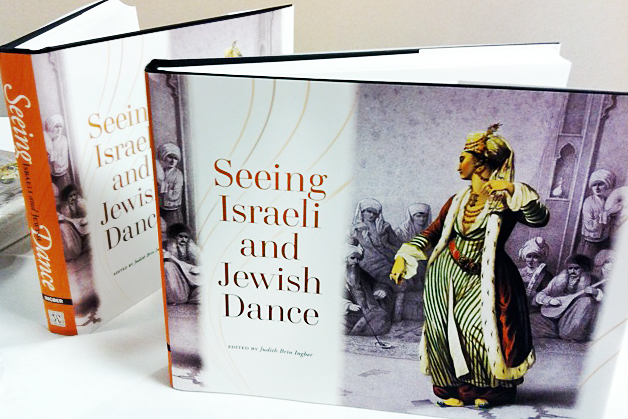 Seeing Israeli and Jewish Dance now available through Wayne State Univ Press and Amazon. Includes authors from Europe, Israel and America with 182 photos lavishly illustrating the 504 pages, $34.95.
– – –

Please join the Seeing Israeli and Jewish Dance Facebook Group!