News & Events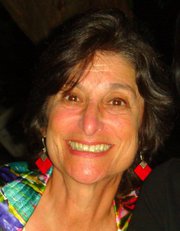 Judith Brin Ingber
– – –
On Sunday, May 12, 2013 Judith will present an interactive program called "Dancing the Jewish Way" and sign her book at Temple B'nai Torah in Wantagh, NY. This is the third program she has done with Cantor Steven Sher, who also brought her with Voices of Sepharad and with Mary Easter and their program "And the Walls Came Tumbling Down."
– – –
Judith gave a Paper at the University of Wisconsin Conney conference and conducted a choreographic workshop with Los Angeles choreographer Karen Goodman. More details available at this link.
– – –
Judith gave a "Pillowtalk" at the 80th Anniversary Festival of Jacob's Pillow last summer before Israeli performances of Vertigo Dance Company and Lee/Saar in the Berkshire Mountains of Western MA. Click here to see photos of Judith with Dr. Ruth and with Norton Owen.
For information about recent book events, see here.
– – –
Judith's book is getting wonderful notice, and she's excited to announce that the book has gone into a second printing. For a review of the book, see Mindy Aloff's Dance Magazine review review: "This coffee-table volume is both an anthology of riveting essays, supported by scholarship of the highest quality, and an album of photographs and ilustrations...one closes the book speechless."
– – –
For more information on upcoming appearances and events see Judith's Upcoming Events.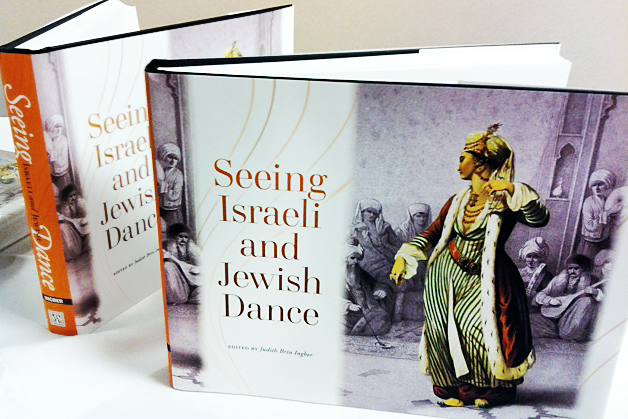 Judith's book Seeing Israeli and Jewish Dance now available through Wayne State Univ Press and also Amazon. Includes authors from Europe, Israel and America with 182 photos lavishly illustrating the 504 pages, $34.95.
– – –

Please join Judith's Seeing Israeli and Jewish Dance Facebook Group!

– – –
See review of Seeing Israeli and Jewish Dance in the Israeli Blog: Dance in Israel

Watch The Forward interview Judith about her book, Seeing Israeli and Jewish Dance


To The Frequently Asked Question, "Judith, are you still dancing?" the answer is "Yes." See the photos of her in her newest dance "Clouds" with Sally Rousse below.




"Clouds" premiered at the 9x22 cabaret at the Bryant Lake Bowl in Minneapolis. For full-size photos, click on Photos and Videos.

– – –

Judith's dance solo I Never Saw Another Butterfly was recreated for the 40th anniversary of Walker Art Center's popular Choreographers Evening on November 24th in Minneapolis. Judith created and directed the first program, which has continued ever since. Her solo was performed by award-winning dancer Megan McClellan accompanied by Jim Miller's original music and Judith reading the searing poem by a Terezin Holocaust child prisoner. See Walker Art Center's website for details.

"Even in her more contemplative moments (as in the reprisal of a 1971 piece I Never Saw Another Butterfly by Judith Brin Ingber at Choreographer's Evening) McClellan seems to radiate possibility," said writer Caroline Palmer when awarding McClellan one of the 2012 Artists of the Year in City Pages.

– – –